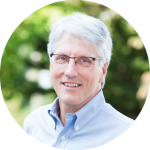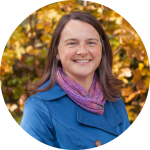 Monte Nido & Affiliates Chief Clinical Officer Doug Bunnell, PhD, FAED, CEDS, Monte Nido & Affiliates Senior Director of East Coast Clinical Programming Melissa Coffin, PhD, CEDS and Clementine adolescent programs Director of Nutrition Services Amanda Mellowspring, MS, RD/N, CEDRD-S will present "Treating Eating Disorders in Adolescents: Complexity, Connection and the Course to Full Recovery" on March 29th and March 30th.
To be effective, treatment of eating disorders has to reflect the complexity of these illnesses. Treating eating disorders in adolescents adds another layer of complexity that requires a deep appreciation for the influences of cognitive, emotional and physiological development. It also requires a thoughtful and systematic approach to helping families support their adolescent's recovery. This comprehensive model provides a roadmap for helping teens and families establish a quick remission of the acute impact of eating disorder symptoms and behaviors so they can work their way to a full and lasting recovery.
Through this presentation, participants will be able to accurately explain the role of temperament, traits and neurobiology in the etiology maintenance of eating disorder symptoms in adolescents, as well as the psychiatric, psychological, nutritional and medical issues that are unique to this age group. Participants will learn to identify at least three developmental aspects of addressing motivation and readiness for change in the treatment of adolescents and be able to list and explain four skills families can implement to help adolescents develop strategies for managing anxiety and fear. Lastly, participants will learn to define and describe emotional response and attunement, communication and meal support—skills families need to develop when managing the challenge of their teen's recovery.
Join us on Wednesday, March 29th in New York City at 3 West Club or on Thursday, March 30th in Westchester Country at the Doubletree by Hilton Hotel. Registration, networking and breakfast will begin at 8:30 and the presentation will take place from 9:30-11:30am. 2 CEUS will be provided! RSVP to Regional Outreach Manager Jenn Vargas at jvargas@montenidoaffiliates.com.
For more information about Clementine adolescent treatment programs, please call 855.900.2221, visit our website, subscribe to our blog, and connect with us on Facebook, Twitter, and Instagram.
To visit or tour a Clementine locations with one of our clinical leaders, please reach out to a Clementine Admissions Specialist at 855.900.2221.