Eating Disorder Inpatient & Outpatient Treatment for Adolescents
We're Here to Help.
Get started on your journey to recovery.
Submissions are confidential. We will call you soon.
Philosophy, Approach & Components
The Clementine Approach to Treatment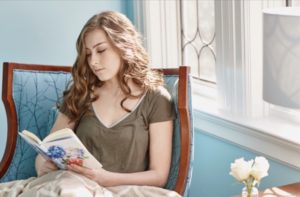 Our experienced multidisciplinary team takes a holistic approach to get adolescents on the path toward long- term health and full recovery. Our philosophy and culture emphasize the importance of relationship and collaboration—among our team members and with our adolescent's outpatient providers. We work together to instill hope and trust, and heal the entire family. We believe an important part of residential treatment is preparing adolescents for the real world outside of residential treatment.
Clementine program components include:
We're Here to Help
Get started on your journey to recovery.
Submissions are confidential. We will call you soon.
Twice weekly individual psychotherapy sessions with doctoral or master's level primary therapist
Weekly individual sessions with members of the treatment team; including the clinical director, dietitian, psychiatrist and family therapist
Family involvement and empowerment: Close communication and direct access to treatment team | Weekly family therapy (on-site or remote) | Weekly multi-family group (on-site) | Individualized exposure opportunities to practice meals and support the reintegration of the adolescent into family mealtimes after discharge
Daily group therapies such as Dialectical behavioral therapy | Cognitive behavioral therapy | Body image | Art and expressive therapies | Family and relationships | Interpersonal process | Self-esteem | Relapse prevention | Contract groups
Individualized treatment for co-occurring disorders such as substance use, mood disorders, trauma, etc.
Individualized therapeutic assignments are given weekly and are tailored to the adolescents level in treatment. They are intended to promote awareness, understanding and insight
Supported Exposure Therapy – Weekly food challenges | Normalization of a wide variety of foods | Grocery stores and restaurants | Outings could include: museums and bowling | Activities could include: game and movie nights, free play, pottery, jewelry making
Life Skills Development – Chores | Hygiene | Homework | Journaling | Relaxation and balance | Time management and prioritization | Peer pressure and assertiveness | School stress | Communication | Decision-making
We understand movement and exercise are an important part of a balanced life. We ensure adolescents develop a mindful relationship with movement and their body by integrating movement, exercise, play and life skills into programming. This involves weekly movement sessions, expressive movement therapy, games and dance. More movement and exercise is allowed as the client progresses through the level system, and movement passes are allowed with family when appropriate
Thorough Discharge and Aftercare Planning – Detailed comprehensive plans to support a successful return to home and school | Step-down program support | Academic reintegration plan | Personalized meal and exercise plans | Referrals as needed to outpatient providers | In select areas, Opportunity to step down to a nearby Monte Nido & Affiliates partial hospitalization or intensive outpatient program, as needed, that will offer philosophical and programmatic continuity with Clementine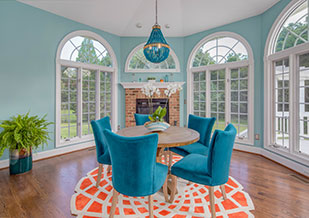 Adolescents with a co-occurring disorder will be carefully assessed during their initial evaluation and the issues will be addressed within the context of individual therapy as decided by the multidisciplinary treatment team. The goal for an adolescent with a co-occurring substance abuse disorder is to enhance their understanding about the risks associated with substance use and abuse, increase motivation for change, and understand the connection between the eating disorder and the substance use. Assignments in a therapeutic, recovery workbook that is developmentally appropriate may also be assigned, and further assessments may be required along with additional referrals for an external psychiatric or learning assessment, as needed.
Sample Schedule
| | |
| --- | --- |
| 7:00AM | Morning Routine |
| 7:45AM | Pre-Meal Process Group / Breakfast / Post-Meal Process Group |
| 9:00AM | Community Meeting / Process Group |
| 10:00AM | Individual Sessions / RN Assessment |
| 12:30PM | Pre-Meal Process Group / Lunch / Post-Meal Process Group |
| 2:00PM | Academic Instruction |
| 3:30PM | Snack |
| 3:45PM | Academic Instruction Continued |
| 4:45PM | Body Image Group |
| 6:00PM | Pre-Meal Process Group / Dinner / Post-Meal Process Group |
| 7:30PM | Art Therapy |
| 8:30PM | Nursing Assessments / Medications |
| 10:00PM | Downtime / Games / Homework / Journal |
| 11:00PM | Lights Out |
WE'RE HERE TO HELP
Find out more about our unique approach to eating disorder treatment and recovery.