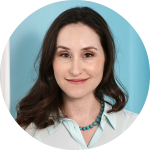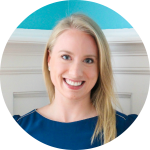 Clementine Briarcliff Manor Clinical Director Danielle Small, MS, LMFT and Registered Dietitian Megan Fahey, MS, RD, CDN continue their series on supporting loved ones and families throughout their adolescent's journey to full recovery. In this week's blog post, Danielle and Megan discuss the Clementine nutrition model. 
Read Part One HERE.
The Clementine nutrition model highlights both the physical and psychological connection to food. Our mindful approach envelops all components that influence eating (emotions, physical hunger/fullness cues, timing, access and taste preference) without judgment. Using language to label food based on moral judgment ("good" vs. "bad") or based on calorie content is discouraged, as it can perpetuate the restrictive voice of an eating disorder. With this in mind, the goal is to move clients away from measuring their self-worth by weight or calories and being able to fulfill food wants and needs.
It can be challenging for families who adhere to restricted diets to embrace our meal plan, which incorporates a wide variety of food selections. While nutrient-density is one important value of food, there is also value in selecting food based on sensory, emotional and environmental cues. Maintaining a variety of meals and snacks at home is the best way for families to support their daughters' flexibility with eating and challenge eating disordered food restrictions. All meal plans incorporate three meals and three snacks daily and are individualized for each family's food preferences at discharge. The goal for our Clementine adolescents is to leave with a strong understanding of their nutritional needs and what they need to continue to work toward becoming a mindful eater.
In conclusion, part of the family work we endeavor to accomplish is to normalize the discomfort that come from changing the family structure, give everyone permission to have a voice, and create healthy boundaries for how to navigate this new normal moving forward. We talk with the client about cultivating compassion for their family's reactions, as well as educate parents and siblings on understanding why certain family traditions may inadvertently be sustaining factors for their loved one's eating disorder.
A key Monte Nido tenet is "truth without judgement". This is so integral to our family work. Our goal is to make the family feel comfortable enough to be vulnerable and speak honestly about the impact some aspects of their family culture have on one another. It is incredibly rewarding to see how brave and willing our families are in making these changes and we truly feel privileged by the trust they place in us.
For more information about Clementine adolescent treatment programs, please call 855.900.2221, subscribe to our blog, and connect with us on Facebook, Twitter, and Instagram.