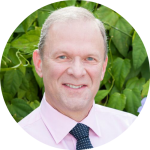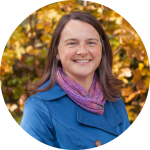 Clementine Director of Nutrition Services Amanda Mellowspring, MS, RD/N, CEDRD and Chief Medical Officer Joel Jahraus, MD, FAED, CEDS will be sharing some of their expertise in an upcoming professional seminar. "Diagnostic Dilemmas: The Nutritional and Medical Interface in Treating Eating Disorders and Co-morbid Illness" will be held in Princeton, NJ at the Westin Princeton on Friday, March 10th from 9:00am-11:30am. Breakfast and 2 CE hours will provided.
Contemporary medical illnesses including celiac disease, food allergies and irritable bowel syndrome often confound the treatment of eating disorder patients and need careful consideration as to a true medical etiology. Often in the course of treatment the nutritional aspect of care becomes front and center as individuals fear the worst with food exposures that they have long avoided. This presentation will discuss these issues and put forth our model of care in appropriately assessing the comorbidities as well as the collaboration of medical and nutrition in treating not only the co-morbid illness, but the eating disorder as well.
In this presentation, participants will learn to describe three basic medical and nutritional issues inherent to co-morbid medical issues in eating disorder treatment and accurately explain the current medical approach to the treatment of comorbid illnesses. Participants will also learn to describe the interaction of medical and nutritional team members in the assessment and treatment process. Lastly, participants will learn at least two appropriate nutritional approaches that correct nutritional deficiencies while addressing food fears and eating disorder behaviors.
To join the professional seminar, please RSVP to Regional Outreach Manager Tamie Gangloff (tgangloff@montenidoaffiliates.com). Seating is limited.
For more information about Clementine adolescent treatment programs, please call 855.900.2221, visit our website, subscribe to our blog, and connect with us on Facebook, Twitter, and Instagram.
To visit or tour a Clementine location with one of our clinical leaders, please reach out to a Clementine Admissions Specialist at 855.900.2221.