Clementine Portland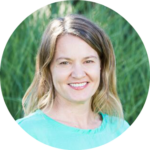 Clinical Director Zanita Zody, PhD, LMFT guides her team with warmth and compassion as they provide comprehensive care to the adolescents who entrust their treatment in them. Recently, Dr. Zody sat down with Portland Today to share some of her expertise in supporting adolescents with body image issues. Watch Dr. Zody's appearance on Portland Today here: 
For more information about Clementine adolescent treatment programs, please call 855.900.2221, visit our website, subscribe to our blog, and connect with us on Facebook, Twitter, and Instagram.
To visit or tour a Clementine location with one of our clinical leaders, please reach out to a Clementine Admissions Specialist at 855.900.2221.