Our Directors of Admissions and Admissions Specialists for Clementine are here to assist you and your family, to answer any questions or concerns you may have, and to serve as a guide through the process of entering treatment. Please call Director of Admissions Dr. Benaaz Russell at 855.900.2221; she, or one of our Admissions Specialists, will arrange a phone interview and guide you through the next steps.
You will be asked to complete our admissions packet, beginning with the application and questionnaire. Once submitted, your questionnaire will be reviewed, and with your permission, we will contact your outpatient treatment professionals. Our staff will then assist you with the timing of your medical evaluation, which is required before entering our program, and an intake assessment will be scheduled. 
Prior to admission, we will work closely with your family to contact the insurance company and coordinate the financial plan, as well as answer any questions your daughter or other family members might have.
As a parent, when my children are happy, I feel happiness surrounding me. When my children are struggling, I experience struggle. And when they are scared, I too feel afraid. I understand how difficult this time can be for you and your family. Seeking treatment for eating disorder treatment can often be a confusing and scary time. Together, we will travel this course while laying the groundwork to receive help. Along with the admissions specialists at Clementine, I am your partner in navigating the decision to seek treatment. We will support and guide you through these initial steps. This time can be painful but know we are here for you and your family and believe that full recovery is possible.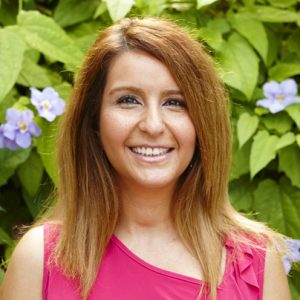 Benaaz Russell | PsyD, CEDS
Director of Admissions
It is the policy of Monte Nido & Affiliates to not discriminate in admissions, provision of services, hiring and employment practices on the basis of race, color, national origin, sex, religion, age, handicap or disability.