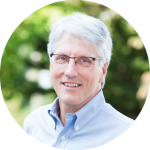 Chief Clinical Officer Doug Bunnell, PhD, CEDS is an expert clinican and leader in the eating disorder field. He is passionate about research and the latest advancements in the field, and equally committed to individualized client care. In this week's blog post, Dr. Bunnell shares part two of an overview of treatment and recovery and how Monte Nido & Affiliates supports clients along their path to full recovery. 
Transitions to Day Treatment (DTP) and Intensive Outpatient (IOP)
These programs are intensive group based therapy programs. Eating disorders are serious, potentially chronic and life threatening illnesses, requiring your full focus. It is essential that each patient make a full commitment to attend all scheduled sessions. Our experience shows that patients and families who make their treatment and recovery their primary focus have the best outcomes.
Many patients who begin treatment of their eating disorder in outpatient therapy may require higher levels of care as their treatment progresses. Patients often need more structure to support them in their nutritional and psychological recovery. As their need for structure and support decreases, patients can step down to lower levels of care. The research on the treatment course of patients with anorexia nervosa indicates that many patients will require some degree of psychotherapeutic treatment for two years or more.
It is important for you and your family to look at the full course of recovery. Many insurance policies cover only an acute phase of treatment, whereas the clinical, or treatment, recommendations are more likely to address the issues involved in maximizing the chances for full recovery. The gap between covered care and recommended care, between medically necessary care and clinically indicated care, is important to consider as you plan for your, or your child's, treatment needs.
We are exited to share the opening of Clementine Malibu Lake. Learn more about the program by visiting our website or calling an Admissions Specialist at 855.900.2221.
For more information about Clementine adolescent treatment programs, please call 855.900.2221, visit our website, subscribe to our blog, and connect with us on Facebook, Twitter, and Instagram.