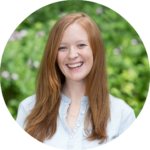 Clementine The Woodlands Family Therapist Kate Funk, MS, LMFT discusses recovery during the holidays in this week's blog post. Keep reading to see how Kate recommends to keep your recovery first.
When I started working for Monte Nido and Affiliates, one of the common axioms amongst the staff was, "What you put in front of recovery, you lose." This is true in all areas of a person's life: school, work, relationships, hobbies, etc. The holidays pose an extra threat to one's progress in recovery with excess food, family gatherings, holiday events, and travel, which can make it easy for recovery to take a back seat. This year, I encourage you to think about putting recovery first, because, like the adage warns, what you put in front of recovery, you lose!
I often hear clients wanting to put other's needs in front of their own in order to be "normal." They fear being "selfish" or a "burden," but this can certainly backfire. Taking on too many holiday events may sound like the recovery-oriented thing to do, since you're being social and having fun, but remember that your health and wellness must come first! Ask yourself if you will be able to visit your triggering family member and keep up with your meal plan, or if it is best to sign up for volunteering on your only day off. It is okay to say no to your family if doing so means keeping yourself safe; it also creates an opportunity to form a new tradition of your own. Whether that be a holiday meditation, or staying in with supports to watch movies, you do not have to say yes to everything on your calendar this season. The people who truly matter will understand and be proud of you for putting your recovery first.
It's easy to get wrapped up in the to-do list and familial obligations which make skipping therapy or dietetic appointments tempting, but this is really when they are most necessary! There isn't a better way to process and cope with urges to use symptoms and triggers (Like the good old-fashioned New Year's resolution!) than to have your team by your side! If you are traveling and meeting with your providers isn't an option, talk with them about phone check-ins. If you feel that sticking with regularly scheduled appointments is unnecessary, remember that recovery is all about realizing when you need help and asking for it. Be realistic with yourself and explore how those sessions may help you bounce back from triggers or work through stressors.
Lastly, I encourage you to think about creating a joy point list or a list of "soul moments" daily through the holidays. A soul moment is a time where you feel completely, authentically you and present in the moment. Joy is everywhere; we just have to look for it! Writing down all the little moments you experienced joy or felt completely yourself is a beautiful way to celebrate your progress, recovery, and commitment to your healthy self! Whether it be someone holding the door for you, a feeling of gratitude, a sentimental family tradition, or visiting with an old friend, joy is everywhere, and we can find it each day no matter how small it might seem. Creating a daily routine in which you honor your experience can help you regroup and focus on yourself, which can often get lost through the holidays.
Remember that the holidays are meant to be a time filled with loved ones and gratitude, but it's necessary to put healthy boundaries in place. Even people without eating disorders need boundaries this time of year! If you are having trouble doing so, reality test what it might look like if you don't put your recovery first, and if you still can't see the danger, check it out with your supports!
For more information about Clementine adolescent treatment programs, please call 855.587.0780, visit our website, subscribe to our blog, and connect with us on Facebook, Twitter, and Instagram.