At Clementine Portland, located in the suburb of West Linn, OR, offers residential treatment for adolescent girls seeking treatment for Anorexia Nervosa, Bulimia Nervosa, Binge Eating Disorder or Exercise Addiction. Clementine Portland similar to our other Clementine programs, provides the highest level of medical and psychiatric care outside of a hospital within the comfort of a home. Treatment is integrated with personalized clinical and nutritional care and comprehensive academic and family support.   Always sensitive to the developmental needs of this younger population, our treatment is therapeutically grounded, incorporating state-of-the-art approaches, research, and outcome data. Woven into our culture is a philosophy of connection and teamwork with each adolescent's family, working to instill hope and trust and providing the tools needed to heal alongside their loved one.
At Clementine, our goal is to help make treatment accessible and we are committed to working with families to access care. Each of our programs are in-network with different providers. We have also been able to coordinate single case agreements with providers if we are not in network with your insurance company or coordinated care organization. Please see our Financial Considerations page for more information.
We're Here to Help
Get started on your journey to recovery.
Submissions are confidential. We will call you soon.
Photos of Clementine Portland
A LETTER FROM OUR CLINICAL DIRECTOR:
Welcome to the next step in your journey toward healing. I often say transitions are among the most difficult and unsettling processes an individual can endure. Since these are among the defining characteristics of the period of development known as adolescence, it makes sense that this time can be so difficult and overwhelming. I know how scary entering treatment can be, venturing into the unknown and taking a risk for yourself, your child or loved one, even when that risk promises the possibility of recovery. A part of you may feel hopeful, while another part, the eating disorder part, often feels hopeless. My team and I are here to walk beside you as you develop new ways of living and relating to yourself and others. I have seen the promise of a recovered life countless times and know it is possible for each and every one of you. I look forward to being a part of your journey.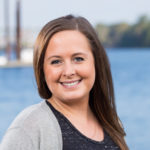 Melissa Peterson
MS, LMFT | Clinical Director
Medical, psychiatric, clinical, & nutritional care
24-hour on-site medical oversight and nursing care

Complete medical history and physical exam upon admission

Weekly medical monitoring (more frequently when indicated)

Medical and nutritional restoration and stability

24-hour access to psychiatrists

Medical education for adolescents and families

Management of prescription and non-prescription medications

Family involvement and empowerment: Close communication and direct access to treatment team | Weekly family therapy (on-site or remote) | Weekly multi-family group (on-site) | Individualized exposure opportunities to practice meals and support the reintegration of the adolescent into family mealtimes after discharge
Mindful reintroduction of movement and exercise
High frequency of individual sessions: Twice weekly individual psychotherapy sessions with doctoral or master's level primary therapist | Weekly individual sessions with treatment team | Weekly sessions with family therapist, nutritionist, psychiatrist

Daily group therapies such as: Dialectical behavioral therapy | Cognitive behavioral therapy | Body image | Expressive therapy | Family and relationships | Interpersonal process | Self-esteem | Relapse prevention | Contract and goal setting

Individualized, specialized care for co-occurring disorders such as substance use, mood disorders, and trauma

Thoughtfully implemented meal plan based on specific nutritional needs and personal preferences

Mindful eating to help develop a balanced and sustainable relationship with food

Weekly nutrition and cooking groups

Step-down to partial hospitalization and intensive outpatient programming
Clementine Portland is located in a beautiful residential neighborhood in West Linn, a suburb of Portland, OR.
WE'RE HERE TO HELP
Find out more about our unique approach to eating disorder treatment and recovery.