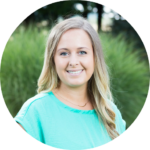 Clementine Portland Assistant Clinical Director Melissa Peterson, MS, LMFT believes all individuals are highly influenced by the relationships and contexts in which they are embedded; therefore, she acknowledges the importance of connection and relationships in recovery. Get to know more about Melissa and the incredible work she is doing at Clementine Portland in this week's My Clementine Journey…
What first attracted you to want to work at Clementine, and what of those things still inspire you today?
As someone personally recovered from an eating disorder, I've always valued Clementine/Monte Nido's philosophy being that full recovery is possible. It wasn't until my initial interview with the company years ago that I felt able to freely talk about my struggles with an eating disorder, as I was always told that full recovery was not possible. Ever since this experience, being with this company has never felt like "work" but has more so been my home.
Tell me about your role or roles you have had at Clementine over the years.
I've held many roles during my time working for Monte Nido & Affiliates, starting as a Recovery Coach at RainRock in 2012. While at RainRock, and completing my Graduate degree in Couples and Family Therapy, I began my role as Therapist Intern. After graduating from University of Oregon, I moved back home to Portland and obtained a job at the Eating Disorder Center of Portland. My initial role at EDCP was a Primary Therapist, however I was promoted to Lead Therapist during my time there. As soon as I found out we were opening Clementine in West Linn, I made the decision to transfer here as Family Therapist.
What does the best day look like working at Clementine?
My favorite thing is when all the staff and clients spend time together, even if these moments are short lived. For example, when clients make up songs about treatment or when they perform their choreographed dance from dance group, all staff is there to listen and watch. It's in these moments that we truly feel like family.
How has working at Clementine shaped you as a person?
Reflecting on the past 6 or so years, I credit much of my personal growth to working with this company. I have made life-long meaningful relationships with coworkers that I now consider my chosen family, and have gained increased clinical confidence in working with eating disorders and family systems that I didn't imagine possible.
For more information about Clementine adolescent treatment programs, please call 855.587.0780, visit our website, subscribe to our blog, and connect with us on Facebook, Twitter, and Instagram.