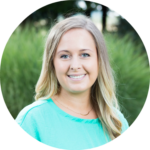 Clementine Portland Family Therapist Melissa Peterson, MS, LMFT Intern has been with Monte Nido since 2012. Her warm, open approach to each adolescent helps them to feel comfortable and supported during their time in treatment. Melissa believes strongly that individuals hold capacities for change, and that change can occur through new emotional experiences and authentic emotional expression. Learn more about Melissa and the work she does with the adolescents at Clementine Portland in this week's "Meet Our Team" post.
What is your name and what are your credentials?
Melissa Peterson MS, LMFT Intern
Please give us a brief description of your background.
I attended the University of Oregon and received both my Bachelor of Science in Psychology and Sociology, as well as my Master of Science in Couples and Family Therapy. While taking undergraduate classes at U of O (go ducks!), I very fortunately began working as a Recovery Coach at Monte Nido Rain Rock Treatment Center, a  residential eating disorder treatment facility in Eugene, OR. I very distinctly remember my interview at Rain Rock because prior to learning about Monte Nido, I had learned that being fully recovered from an eating disorder was not possible. It was not until my interview that I was able to openly talk about being recovered, and that has been so healing for me. Over the past four and a half years, I remained working with Monte Nido in a variety of roles. I moved from Recovery Coach at RainRock, to Therapist Intern. After graduating from graduate school, I moved up to Portland and worked as a Primary Therapist at the Eating Disorder Center of Portland, where I was then promoted to Lead Therapist. Most recently, I moved to Clementine Portland where I work as the Family Therapist and love it!
What does a typical day look like for you at Clementine?
Every day at Clementine looks a bit different for me, depending on what is going on and what is needed that day. Majority of my day is spent hanging out with the adolescents, whether that be eating meals or snacks, facilitating a group, having a family session, or spending time in the milieu. Otherwise, when not with the girls I am in the office talking to the treatment team about most updated clinical information and collaborating on care, as well as calling/communicating with family members.
In your own words, please describe the philosophy of Clementine.
One part of Clementine's philosophy that I value most is the belief that one can be fully recovered, as opposed to being "in recovery." As mentioned previously, being recovered is part of my identity, so this philosophy is one I hold very close to my heart. Clementine also believes that a part of being recovered is learning to reach out to people instead of one's eating disorder. With that being said, one of Clementine's highest priorities is in building meaningful, loving and supportive relationships with each teen and family member we work with. One way we do this is by meeting each teen where they are at in their stage of recovery, and supporting them throughout this process. Each teen has an individualized treatment plan each week that is specifically created by both the teen and the treatment team. This "contract" is designed to meet the needs of the teen each week, and encompasses a multidisciplinary approach including nutrition, education, family and relationships, thoughts and feelings, etc. Ultimately, this allows all teens to take ownership over their recovery while being supported by the treatment team and their support systems.
How does your team work together? How do your roles overlap and differ?
I absolutely love the team aspect of working at Clementine. When I come into work, I feel like I am spending time with my "extended family," which I feel so lucky to be a part of. Everyone is so willing to jump in and do whatever is needed to help each other out. Although everyone has a specific "title" that comes with certain responsibilities, it would be hard to tell who wore what hat looking from the outside. Whether that be the dietitian doing observations, therapists cleaning up after lunch, or recovery coaches providing support to girls late at night, we are all willing and able to do whatever is needed to provide the best care and support for the teens and each other.
What is your favorite thing about Clementine?
One of my favorite things about working at Clementine is connecting with all of the teens and their family members. I feel so fortunate to be able to witness the love between each family member or support person, and to see the great lengths each is willing to go for their loved one. Another thing I love most about Clementine has to be how at home I feel here. The environment itself feels so cozy and inviting; the house sits at the end of a very long driveway, amongst a Christmas tree farm, magical white cows (that occasionally appear on the farm next door), and a beautiful landscape. Adding to the "home" feeling of Clementine is the family-essence provided by the staff. As I mentioned previously, I feel so connected to the people I work with and constantly feel their love and support.
What are three facts about you that people do not know?
I am a huge Portland Trail Blazers fan!
I love to cook and try new recipes, as well as explore new restaurants in Portland.
I have two cats named Callaway and Wesley!
For more information about Clementine adolescent treatment programs, please call 855.900.2221, visit our website, subscribe to our blog, and connect with us on Facebook, Twitter, and Instagram.
To visit or tour a Clementine location with one of our clinical leaders, please reach out to a Clementine Admissions Specialist at 855.900.2221.