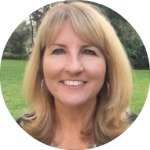 Clementine Advisory Board Member Cherie Monarch shares an important letter from a mother's perspective in this week's blog post. Check out the first of two posts written by Cherie…
10 Things you need to know before you speak
An Open Letter to all teachers, coaches, school personnel, educators, parents, and frankly, everyone, everywhere…
Dear Teacher,
I can't thank you enough for your dedication and inspiring my child to love learning. You truly are a hero to me and my child.  I want to thank you for your concern for my child's nutritional wellbeing and wanting my child to be healthy. It is greatly appreciated. But with all due respect, it is important for you to know that I am my child's mother and I know their nutritional needs better than anyone.
Here are a few things you likely don't know:
My child may have a sibling who has struggled with an eating disorder. 

As a result of the genetic link, my child is 

10 times more susceptible to developing an eating disorder than the average population. It is important that my child eats ALL foods. I do not want my child being encouraged, instructed, or told that he should not eat certain foods. Your words could potentially be the catalyst for food restriction and 

negative energy balance which could trigger an eating disorder for those prone

.
Foods do not have moral value. I do not want my child being taught that some foods are good and some foods are bad. Yes, some foods may offer more nutritional value than others, but all foods have purpose. Some may offer more vitamins, but others may offer comfort, celebration and nurture their spirit. Nutrition is about balance. I want my child to eat all foods and learn all foods are good in moderation. Balance is key.
You do not know a child's medical history, needs and conditions. Therefore, I encourage you to not instruct any child on their food choice or monitor their lunch boxes for content. A student could have a hematologic condition where their blood clots faster than normal. Ingesting vegetables, which are loaded with vitamin K, could actually harm them by creating a blood clot. A child with this condition needs to have a limited amount of vitamin K. The child could also be suffering from an eating disorder or a brain condition, you can't tell by looking at them. They may need additional fats in their diet.
Are you aware that the average person needs 30% fat in their diet for normal brain function? You telling my child not to eat NO fat or low-fat may cause their brain to atrophy and may cause them to have memory problems. Having fat in my child's diet can actually make them smarter. You see, 

their brain is comprised of 60% fat

. So, their brain needs fat in order to function correctly.

It is estimated that at least 10 to 15 percent of children and up to

 80 percent of all special needschildren struggle with some form of feeding disorder or challenges. Some children have complex food challenges, allergies, or anxieties – they can be physical or mental. Many of these challenges are not obvious. My child may have severe anxiety in social situations or loud environments (like a lunchroom) and become overwhelmed and distracted. Therefore, they must consume calorically dense, safe foods – foods you may not consider nutritious – in an effort to meet their energy requirement for the remainder of the school day. My child may have ARFID – Avoidant/Restrictive Food Intake Disorder and may avoid foods based on certain qualities – such as texture, color, taste, or temperature. As such, my child may only have 3-4 foods total that he/she will eat. If you shame my child about what is in their lunchbox, they may eat nothing. Your words may have just eliminated one of my child's "safe" foods – therefore harming them and erasing a source of energy.
We are exited to share the opening of Clementine Malibu Lake. Learn more about the program by visiting our website or calling an Admissions Specialist at 855.900.2221.
For more information about Clementine adolescent treatment programs, please call 855.900.2221, visit our website, subscribe to our blog, and connect with us on Facebook, Twitter, and Instagram.