Our Mission
We save lives while providing the opportunity for people to realize their healthy selves.
Our Core Values
We provide the best possible care to our clients.

We practice compassion and collaboration and achieve breakthrough results.
We evolve to the future while celebrating our history and culture.
We work together as a team, give benefit of the doubt, push for excellence, and mentor junior members of the team.
We're Here to Help
Get started on your journey to recovery.
Submissions are confidential. We will call you soon.
Our Monte Nido & Affiliates Leadership
Candy Henderson, MS | Chief Executive Officer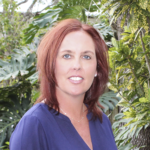 Candance Henderson is the Chief Executive Officer of Monte Nido & Affiliates. With a focus on developing teams and skill in growing companies, Candy brings strong operational and business development experience while maintaining clinical excellence in the programs she oversees. She has spent over thirty years in, and committed her career to, behavioral healthcare. Her operational experience spans all lines of behavioral health businesses with specialized experience in eating disorder treatment programs. She has led publicly traded companies as well as those in the private sector. Candy's history operating growth-oriented companies is essential, as Monte Nido & Affiliates will continue to evaluate communities that would benefit from its care. She received her MS in Counseling and Psychology from Troy State University following her BS in Psychology and Criminal Justice from the University of Alabama at Birmingham.

Paul Reed, LCSW | Chief Operating Officer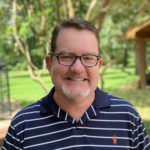 Paul Reed, LCSW serves as the Chief Operating Officer of Monte Nido & Affiliates. Paul brings over 28 years of experience in the behavioral health field. Prior to joining Monte Nido & Affiliates, Paul held CEO, Regional Director and Vice President of Operations positions in three of the leading national behavioral health organizations.
Joel Jahraus, MD, FAED, CEDS | Chief Medical Officer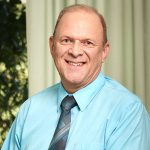 Dr. Joel Jahraus is well-known and respected for his two decades of specialization in the medical management of patients with eating disorders. A board-certified physician for over 40 years, he is a recognized expert on the medical complications of eating disorders. Dr. Jahraus graduated from Washington University Medical School in St. Louis, Missouri, and has a background in family medicine. He entered an academic career as Associate Director of the University of Minnesota Family Medicine Residency Program. He then took a position as the Predoctoral Director at the University of Minnesota Medical School. During his teaching career at the University of Minnesota Medical School, Dr. Jahraus received the Distinguished Teacher of the Year Award. He co-authored a chapter on eating disorders in Textbook of Psychosomatic Medicine, published by the American Psychiatric Association, and The Treatment of Eating Disorders: A Clinical Handbook, published by New York: Guilford Press (Grilo, C. M. & Mitchell, J. E. (Eds.), (2010). Dr. Jahraus has been featured in various national media, including two public television documentaries on eating disorders. He testified at a United States Congressional Briefing on the need for health insurance coverage for eating disorder treatment. For his outstanding contributions to the field, he received the prestigious Ellis Island Medal of Honor in 2011, and was named a Top Doctor of 2013 by U.S. News and World Report.
Melissa Spann, LMHC, PhD, CEDS-S | Chief Clinical Officer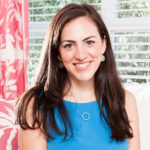 Dr. Spann is a Certified Eating Disorder Specialist and Supervisor through the International Association of Eating Disorder Professionals (IAEDP™). Prior to being elevated into the Chief Clinical Officer role, Dr. Spann most recently served as Vice President of Admissions for Monte Nido & Affiliates' programs nationally as well as held a Regional Executive Director role in the Southeast. She previously was a Primary Therapist and Clinical Director at the Oliver-Pyatt Centers programs too.  Dr. Spann received her Doctoral degree from Drexel University in Philadelphia, PA, Master's degree from the University of Miami, and her Bachelor's degree from the University of Florida.  A prolific presenter, Dr. Spann serves on the board of the Southeast Eating Disorder (SEED) Conference Committee and has presented nationally on topics related to adolescent development and body image issues, eating disorders in the Jewish community, the intersection of trauma and eating disorders, binge eating disorder, body image development, and women's issues across the lifespan.
 
Mike Bagley, CPA | Chief Financial Officer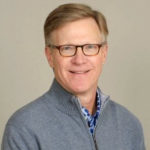 Mike Bagley, CPA serves as Chief Financial Officer of Monte Nido & Affiliates.  He brings more than 25 years of CFO experience to Monte Nido & Affiliates including more than a dozen of them in healthcare. Mike has experience in overseeing finance and accounting, information systems, facilities and risk management. He directed all M&A activities for a company that entered into strategic relationships with five geographically dispersed Independent Practice Associations totaling over 1,200 physicians. Prior to his time with Monte Nido & Affiliates he served as Senior Vice President and Chief Financial Officer for a company where he was responsible for overall financial management with over $300 million in annual revenues and 4,700 employees operating in 23 states. Mike began his career with international accounting firm Price Waterhouse Coopers after graduating Magna Cum Laude from Lipscomb University in Nashville, TN.
 
Carrie Hunnicutt, MA | Senior Vice President of Business Development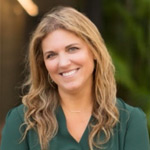 Carrie is the Senior Vice President of Business Development for Monte Nido & Affiliates. She has worked for over two decades in the national and international behavioral health business development field. She is currently responsible for overseeing business development efforts for Monte Nido & Affiliates' three eating disorder treatment brands, with over two dozen programs spanning across ten states. As an adaptable leader skilled in all aspects of outreach and marketing, Carrie has led her teams through mergers and growth of product lines. Prior to her time at Monte Nido & Affiliates, Carrie led regional business development efforts in the eastern area of the United States for a large national behavioral health company, securing necessary services for people with substance use, eating, mood and trauma disorders. She earned her graduate degree in counseling at the University of Arizona following her Bachelor of Science in Business through Connecticut State University. Carrie previously served as the Secretary for the International Association of Eating Disorder Professionals (IAEDP) Connecticut Chapter and has received numerous awards for her contribution to the field including twice being recognized by her peers as an Unsung Hero Award via the Caron Foundation. She presents regularly on a variety of topics related to the behavioral health business development industry.

Jennifer Gallagher | Chief Development Officer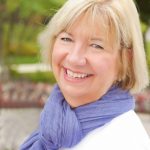 Jennifer comes to Monte Nido with three decades of experience growing leading healthcare companies. Over the last 10 years, she has led the geographic expansion of behavioral health providers who were innovators in their fields. At Monte Nido, she works closely with the clinical and leadership teams to bring Monte Nido's trusted clinical care into new markets either through start-ups or acquisitions. Prior to entering the field of behavioral health, Jennifer was a founder of one of the first diversified post-acute healthcare companies in the U.S. She received an MS from Rensselaer Polytechnic Institute and a BA in Psychology from Connecticut College.

Molly Perlman, MD, MPH, CEDS | Medical Director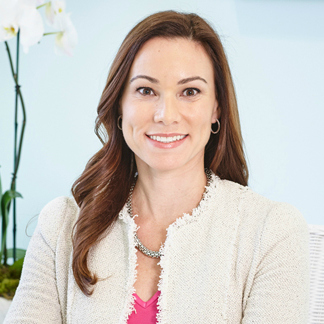 Dr. Perlman serves as Medical Director of Monte Nido and Affiliates, overseeing eating disorder treatment at 20 facilities across the country. She is double-board certified in Psychiatry and Addiction Medicine. Dr. Perlman presents regularly around the country and is recognized as a leader in the field of eating disorders. She graduated from Duke University and the University of Miami, and has trained in psychoanalytic psychotherapy. Dr. Perlman is the recipient of the prestigious Laughlin and Ginsberg Fellowships, is a Certified Eating Disorder Specialist, a Fellow of the American Psychiatric Association, a member of the Alpha Omega Alpha Medical Honors Society, and an Assistant Professor at Florida International University College of Medicine. She is on the Board of Directors of the Eating Disorders Coalition and advocates on Capitol Hill regularly for increasing education on and treatment of eating disorders.

Robin Hoover | Consulting Nurse Administrator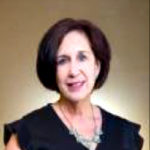 Robin Hoover, MSN, RN currently serves as the National Director of Nursing Operations for Monte Nido & Affiliates.  With more than three decades of nursing experience, Robin originally joined Monte Nido & Affiliates in the role of Consulting Nurse Administrator.  Working in the Behavioral Health field has been prominent in her career in Emergency room settings, Charter Schools, Residential Treatment Centers, and as a University Adjunct Professor.  Robin earned a BSN and MSN (Health Informatics Specialty) from Chamberlain College of Nursing.  Member of International Association of Eating Disorder Professionals.
Amanda Mellowspring, MS, RD/N, CEDRD-S | Vice President of Nutrition Services
Amanda Mellowspring is a Certified Eating Disorder Registered Dietitian with over a decade of experience in program development and clinical application working with eating disorders at various levels of care. Amanda is a published author of the Standards of Practice and Standards of Professional Performance for Dietitians working with Eating Disorders and Disordered Eating through the Academy for Nutrition and Dietetics. Amanda also serves as a nutrition representative on the Certification Committee for the International Association of Eating Disorder Professionals. Amanda is a nationally recognized speaker on Orthorexia Nervosa, exercise/movement in eating disorder recovery and nutrition and eating disorder recovery. In addition to her role with Clementine, Amanda also maintains a private practice and outpatient program.

Monte Nido & Affiliates includes three distinct eating disorder treatment programs: Monte Nido, Oliver-Pyatt Centers and Clementine.
What binds Monte Nido & Affiliates together is our shared histories, vast overlap in mission, language, models and approaches, treating those who present with eating disorders as people first, patients/clients second, dedication to best-in-class eating disorder treatment, commitment to being industry leaders and a belief in being fully recovered. Our collective mission is to save lives while providing opportunity for people to realize their healthy selves.
Monte Nido & Affiliates now operates programs across the country. Monte Nido and Oliver-Pyatt Centers provide residential treatment for women, with Monte Nido providing day treatment programs for women and men. Clementine provides residential treatment for girls aged 13 – 18 (and 17 in some states). Monte Nido's residential locations are located in California, Oregon, New York and Massachusetts. Monte Nido's day treatment locations are located in California, Oregon, New York, Massachusetts and Pennsylvania. Oliver-Pyatt Centers residential programs are located in Florida. Clementine's residential programs are located in Florida, Oregon, California, New York and Virginia.
Carolyn, Wendy and Vicki Kroviak founded these treatment programs before departing in 2016, and continue on their mission of helping people with eating disorders recognize their healthy selves.
WE'RE HERE TO HELP
Find out more about our unique approach to eating disorder treatment and recovery.