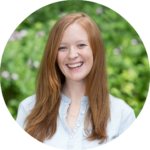 Family Therapist Kate Funk, MS, LMFT offers an intimate look inside our newest location, Clementine The Woodlands, in this week's blog post. Kate shares just what makes The Woodlands so special. Read on to learn more…
I have worked with Monte Nido and Affiliates since 2016, and I just happened to be moving to the Houston area as the Clementine The Woodlands location, in the suburbs of Houston, Texas, was opening. I was so sad to leave my comfort zone of Monte Nido Eating Disorder Center of Philadelphia but was excited to create a new therapeutic home at Clementine. Adolescents have a special place in my heart, since I struggled with my own eating disorder as a teenager. I understand the struggles a teen faces while undergoing treatment. As I have gotten to know our team at Clementine The Woodlands, I have gotten to see how our individual skills come together to create our treatment team. This blog will serve as an introduction to some members of our staff.
Our house is nestled beneath a forest of oak trees on a quiet corner in a residential area. It is a tranquil space with a babbling stone fountain and a gorgeous home decorated in cheery clementine orange and teal. It is a beautiful place that makes you effortlessly feel at home (and the native staff's use of the term "y'all" doesn't hurt either). As you enter the house you will meet Jessica Morton, RD, LD our Dietitian, Alex our Chef, Erika our therapist, Bridget our Clinical Director, and, of course, me, Kate, our family therapist.
As someone who struggled with an eating disorder, I always wonder what makes someone interested in becoming a dietitian, since I know just how challenging the job can be. I asked Jessica this question, and she described her love for helping others heal their relationship with food. "I love seeing clients gain freedom from their eating disorder and be able to truly choose what foods they want to eat without judgement from their eating disorder." Jessica expressed how she appreciates how her job; it is always different as she never knows what her clients will present with day by day. As I have had the chance to watch Jessica work with clients, it's apparent just how much she loves her job and empathizes with the clients. I believe eating disorder dietitians have the hardest jobs in the world, and Jessica does her work with such grace and respect for where the client is in their recovery. Jessica can often be found in sessions or reviewing menus with our Chef.
Chef Alex remembers being passionate about food her whole life. Her professional career as a chef started in New York City, where she shadowed chefs at busy restaurants and earned a culinary associate's degree from New York Institute of Technology. During her time at NYIT she received the "Chef Award" which is granted to only two people out of those attending all three of the school's campuses! Alex reported that she learned to love cooking from a young age, spending afternoons helping her mother make fresh pasta on the patio of their Argentinean home. Alex's favorite aspect of cooking is being creative, especially designing something beautiful with food. Alex and Jessica certainly have their eyes on the nutrition component of recovery, while our Clinical Director oversees the overall facility and clinical programming.
Bridget Mccauley, LPC, our Clinical Director, can be found throughout the house, making sure the program is running smoothly. Bridget moved from Austin to work as Clinical Director here in the Woodlands. I asked Bridget what excited her about the opportunity to work at Clementine. Bridget reported feeling "pulled" from her private practice when she learned of the opportunity to work for Monte Nido and Affiliates. Bridget stated, "As an outpatient provider I have been acutely aware of the need for treatment options in Texas. I am excited and honored to lead the first team with boots on the ground here."
As a therapist, Erika St. Germain, LPC loves helping clients find their authentic selves. Erika reports that she feels the most useful when she is able to help a client shred the shroud the eating disorder creates and see who they truly are outside of weight and shape. As clients stay with us, we get to see their true selves shine, which is a truly gratifying experience! Erika and I share the feeling that we were "called" to do this work and that helping people recover from eating disorders is truly our life's work.
As a family therapist, I believe eating disorders are red flags that something in the family system isn't working. I enjoy helping the families that come through our doors by figuring out how they can work together to support all members of the family. Family therapy is often something clients dread in the beginning, but it is an incredibly useful part of treatment. Whether we are teaching families about the eating disorder, helping create and practice healthy boundaries, or restructuring family communication, family therapy is an essential part of treatment for an adolescent!
As you can see, we have a strong and supportive family beginning to form down here at Clementine Woodlands. We look forward to continuing to grow as a team as we continue to work together to help adolescents break free from their eating disorders!
For more information about Clementine adolescent treatment programs, please call 855.587.0780, visit our website, subscribe to our blog, and connect with us on Facebook, Twitter, and Instagram.