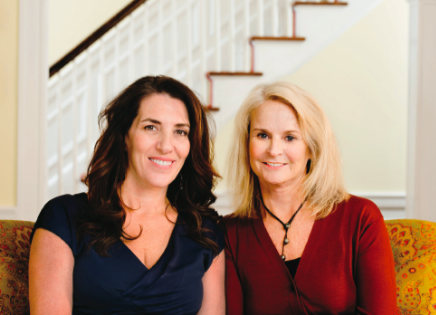 Monte Nido & Affiliates includes three distinct eating disorder treatment programs: Monte Nido, Oliver-Pyatt Centers and Clementine. Our programs were founded and developed by women who are all fully recovered and are now leaders in the eating disorder field: Carolyn Costin, Wendy Oliver-Pyatt and Vicki Kroviak. In 1996, Carolyn opened the first Monte Nido in Malibu, California, offering a treatment setting she would have liked to have been available to her when she was suffering from her own eating disorder. She was followed by Wendy and Vicki opening Oliver-Pyatt Centers in 2008 and Clementine in 2014.  What binds Monte Nido & Affiliates together is our shared histories, vast overlap in mission, language, models and approaches, treating sufferers as people first, adolescents/adolescents second, dedication to best-in-class eating disorder treatment, commitment to being industry leaders and a belief in being fully recovered.
At A Glance
Monte Nido & Affiliates include three clinical programs: Monte Nido, Oliver-Pyatt Centers and Clementine. Monte Nido and Oliver-Pyatt Centers provide residential treatment for women, with Monte Nido providing day treatment programs for women and men. Monte Nido's residential locations are located in Malibu, CA, Agoura Hills, CA, Eugene, OR, Irvington, NY and Boston, MA. Monte Nido's day treatment locations are located in Los Angeles, CA, San Diego, CA, Eugene, OR, Portland, OR, New York, NY, Boston, MA and Philadelphia, PA. Oliver-Pyatt Centers residential programs are located in Miami, FL. Clementine provides residential treatment for adolescents, ages 11 – 17, depending on the program. Clementine's residential programs are in Miami, FL, Portland, OR and Briarcliff Manor, NY. 
Why choose a Monte Nido & Affiliate program?
We are strongly rooted in the eating disorder treatment field, with over 20 years experience providing residential care, pioneered by Carolyn Costin. All of our locations are in a beautiful homelike location, which promote tranquility and connection to nature, providing an environment conducive to healing.
We provide training, growth and opportunity, and feel solidly rooted in our belief that our staff is our greatest asset we have to offer our adolescents. We strive to retain talent and encourage creativity.
We are part of a larger group of people that advocate and support eating disorder treatment efforts within our industry. Our colleagues at other treatment centers, as well as organizations that focus on prevention, education and advocacy, are our trusted partners and collaborators.
We are passionate. Our programs "know who they are" and provide environments that foster creativity and excellent. We relentlessly strive to grow and refine while not changing what has been integral to our adolescents ability to become fully recovered.
We walk the talk of our therapeutic approach:
We are human beings first, therapists second.
We practice truth without judgment.
We skillfully balance nurturing and challenging.
We work on strengthening each person's healthy self.
We teach adolescents to reach out to people rather than their eating disorder.
We combine evidence-based treatment with mindfulness practices and other therapies.
We are experts at using recovered staff as inspiration and role models.
We offer competitive benefits for our employees